Olympus OM-D E-M1 powered all day with PowerGorilla Professional Battery
13/12/15 10:48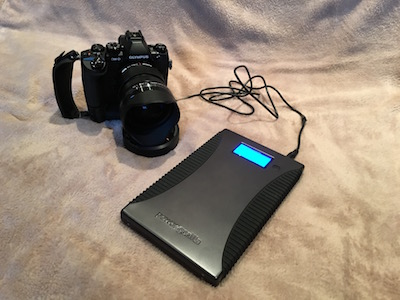 Made up a cable last night so I can run my camera off a large battery. Means I can shoot panoramas all day in the wild if I want to.
Tricky to put al the bits together. No one makes the actual cable. Olympus in their wisdom went for a plug/socket on the camera that's unique to them. Very naughty really, nothing at all to do with them trying to sell you their AC power supply for £80?
Luckily the nice
ExPro
people will sell you an equivalent for £13 on eBay. So that the fancy camera plug taken care of.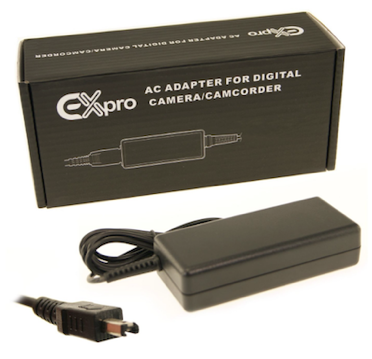 I had a few spare leads that came with my
PowertTaveler
PowerGorilla Pro
battery
so a few minutes work with scissors, solder and self-amalgamating tape I have a lead! It works too, which is nice. I made sure to check the polarity with my little voltage meter. I should now test it to see how many shots I can take with it.
I had the battery already, used most often on 2 week long sea-kayaking trips to keep some vital navigation gadgets working. PowerTraveller make lots of smaller, cheaper ones.
Note the PowerGorilla Pro has a number of outputs, normal 5v USB and a more conventional single pin socket where you can vary the voltage from 8.4v to 24v. If you're thinking of using a smaller, cheaper battery, one that only has a USB socket won't be any good as far as I can tell.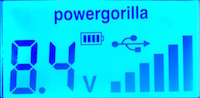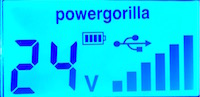 The
Olympus AC-3 AC Adapter
is rated at 9V DC, 3000mA. The PowerGorilla Pro puts out 5V - 24V and 21000mAh. I might get 7 hours of continuous shooting?